Daitoku-ji Temple (Kyoto)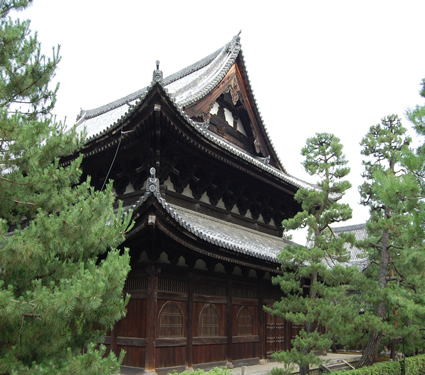 "Daitokuji is a functioning Zen temple complex in northwest Kyoto. The compound is a city within walls made up of 24 sub-temples. Of particular note are the small sub-temples Daisen-in and Koto-in for their lovely gardens.
The temple is also called Ryuho-zan, which means "dragon treasure mountain." It was established in 1319 by Shuho Myocho.
During the Onin War, parts of the temple were destroyed by fire. It was rebuilt and later supported by many Daimyo." (Japan Visitor Website)
[Slideshow or Downloadable Pictures]
Helpful Links:
Wikipedia - Daitoku-ji Temple
Japanese Lifestyle - Daitoku-ji Temple